We are a research group with diverse scientific expertise that thrives on teamwork and collaboration. We share a common approach to innovation, bringing together creativity, scientific rigor, and grit to solve problems that have not been solved before.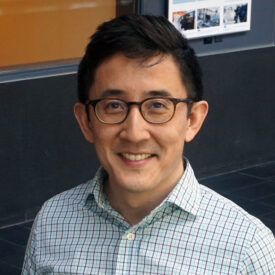 Gabe A. Kwong
Wallace H. Coulter Department of Biomedical Engineering
Georgia Institute of Technology and Emory School of Medicine
Marcus Nanotechnology Building
345 Ferst Drive, Room 3132
Atlanta, GA 30332
Office: 404-385-3746 | gkwong@gatech.edu

Faculty Support Coordinator:
Nichole Morales | nichole.morales@bme.gatech.edu

Dr. Kwong is an Associate Professor in the Wallace H. Coulter Department of Biomedical Engineering at Georgia Tech and Emory. His lab pioneers transformative biotechnologies to address frontier clinical challenges in cancer, organ transplant rejection, and infectious diseases. His work has published in leading scientific journals and featured by the media including The Economist, NPR, BBC, and WGBH-2, Boston's PBS station.

Dr. Kwong earned his B.S. with Highest Honors from UC Berkeley, his Ph.D. from Caltech with Professor James R. Heath, and conducted postdoctoral studies at MIT with Professor Sangeeta N. Bhatia. In recognition of his work, Dr. Kwong has been honored with selective distinctions including the Burroughs Wellcome Fund Career Award and the NIH Director's New Innovator Award. Dr. Kwong co-founded Glympse Bio, and holds 25+ issued or pending patents in biomedical technology.

2021 Hesburgh Award Teaching Fellow | 2021 Wallace H. Coulter Distinguished Faculty Fellow | 2020 Isabella & Jerome Karle Symposium Lecture, U Michigan | 2020 Donald S. Coffey Lecture, SBUR | 2020 Sigma Xi Best Faculty Paper Award | 2020 TEDMED Hive Innovator | 2018 Shurl and Kay Curci Foundation Award | 2018 Georgia Tech CTL/British Petroleum Junior Faculty Teaching Excellence Award | 2017 National Academy of Engineering, US Frontiers of Engineering Symposium Invitee | 2016 NIH Director's New Innovator Award | 2013 Burroughs Wellcome Fund Career Award at the Scientific Interface | 2012 Future Leader in Cancer Research and Translational Medicine, Selected by Massachusetts General Hospital (MGH) from greater Boston area | 2011 Ruth L. Kirchstein National Research Service Award | 2007 Nanotechnology in Biomedicine Keystone Symposium Scholar Award | 2003 Charles Lee Powell Foundation Graduate Fellowship | 2002 Highest Honors, UC Berkeley College of Engineering | 2002 Golden Key National Honor Society | 2002 Phi Beta Kappa | 2001 Guidant Corporation Undergraduate Research Fellowship | 1998–2002 General Motors Scholarship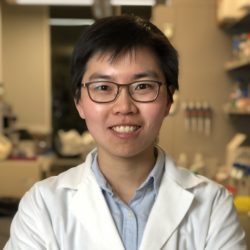 Fang-Yi "Ida" Su
Ph.D. Bioengineering, Univ. of Washington
M.S. Chemical Engineering, NTHU
B.S. Materials Science & Engineering, NTHU
fsu8@gatech.edu
Ida was born in Taiwan and graduated from National Tsing Hua University (NTHU) with B.S. and M.S. degrees before completing her Ph.D. at University of Washington. Advised by Prof. Patrick Stayton, Ida developed polymeric antibiotic prodrugs for pulmonary bacterial infections, and was awarded the HHMI International Student Research Fellowship, the Taiwan MOE Technologies Incubation Scholarship, and the Taiwan Studying Abroad Scholarship. Currently, Ida is focused on T cell delivery for influenza and cancer. When she is not in lab or on her way to lab, Ida can be found training for her next half marathon race. She has completed 7 half-marathons in Taipei, Seattle, and San Francisco!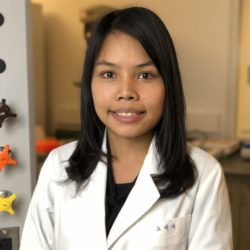 Hathaichanok "Noina" Phuengkham
Ph.D. Nano Engineering, SKKU
M.E. Biomedical Engineering, Mahidol Univ.
B.E. Biomedical Engineering, Mahidol Univ.
hphuengkham3@gatech.edu
Noina was born in Thailand where she graduated from Mahidol University with B.Eng. and M.Eng. degrees in BME. Afterward, Noina received the H.R.H. Princess Maha Chakri Sirindhorn's scholarship to continue her Ph.D. studies at Sungkyunkwan University (SKKU) in South Korea with Prof. Yong Taik Lim. During her Ph.D., Noina developed biomaterial platforms to modulate the tumor microenvironment to improve response rates to cancer immunotherapy. At LSI, Noina is developing technologies to improve clinical problems in cancer therapy. She spends her free time cooking Thai food, swimming, and shopping.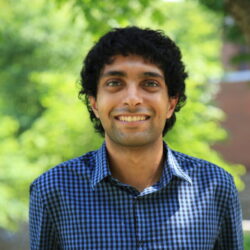 Anirudh Sivakumar
B.S. Chemical Engineering, UT Austin
B.S. Mathematics, UT Austin
NSF Graduate Fellow | GT President's Fellow | Emory Laney Graduate Fellow 
anirudh.sivakumar@gatech.edu
Anirudh grew up in Dallas, TX, and graduated from UT Austin summa cum laude with B.S. degrees in ChemE and Math. As a Cockrell Engineering Honors Scholar, Anirudh worked in Dr. Lydia Contreras' lab studying tRNAs, and in Dr. George Georgiou's lab engineering protein therapies for cancer. He also studied proteins related to stroke and HIV at the University of Maryland with Dr. Patrick Wintrode, and Merck Research Labs. Anirudh joined LSI to make an impact on cancer immunotherapy. Outside of grad school, Anirudh loves watching sports (excessively), trying new foods, spending time with family, and exploring Atlanta.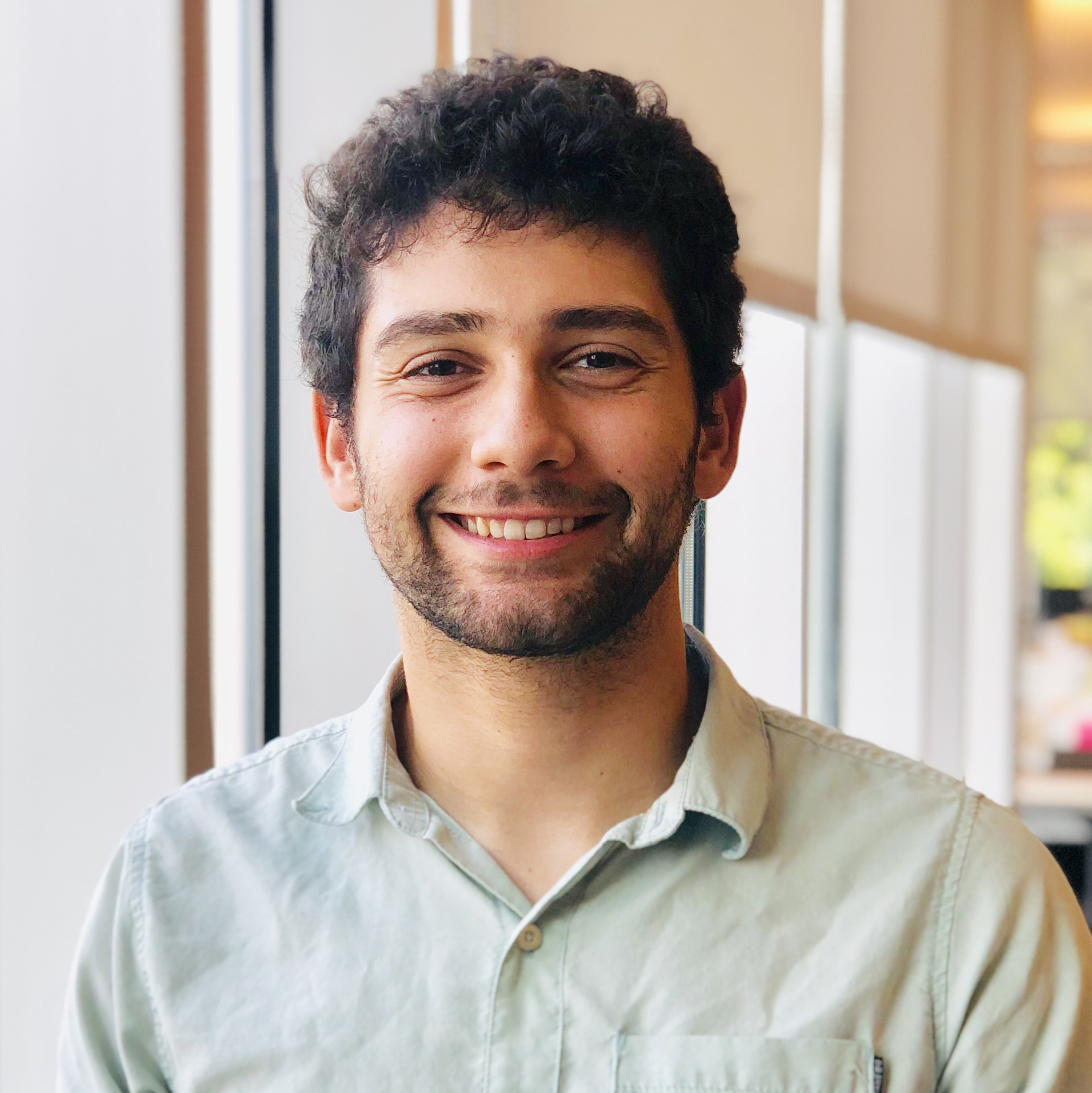 Ali Zamat
M.S. Bioengineering, UCSD
B.S. Bioengineering: Biotechnology, UCSD
GT President's Fellow | F31 NIH Predoctoral Fellow
az@gatech.edu
Ali was raised in San Diego before moving to São Paulo, Brazil, for three years. He attended UCSD where he graduated summa cum laude with a B.S. in Bioengineering. As an undergraduate, he developed a STEM immersion program for a local high school. Ali investigated new drug delivery techniques to reduce patient non-compliance, which received funding from NSF I-Corps and the UCSD Frontiers of Innovation Scholars Program. He continued his studies and conducted research with Dr. Yingxiao Wang exploring novel methods to remotely activate cells using heat before graduating with an M.S. in 2019. Ali is pursuing his PhD to develop new immunotherapies. Ali loves to travel, eat, and play pick-up sports in his free time.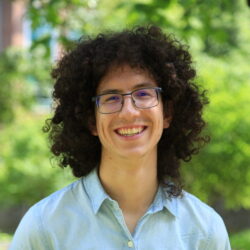 Aaron Silva Trenkle
B.S.E. Biomedical Engineering, Univ. of Iowa
NSF Graduate Fellow | GT President's Fellow | GT CTEng Trainee | Emory Laney Graduate Fellow
asilvat@gatech.edu
Aaron was born in Monterrey, Mexico, before moving to Iowa at the age of 8. He graduated from UIowa with highest distinction with a B.S.E. in BME and minor in German. At UIowa, Aaron worked in Dr. Fatima Toor's lab on optimizing nanowire arrayed silicon biosensors, which won the COE's Outstanding Undergraduate Researcher Award. Then, as an NAE Grand Challenges Scholar, he investigated how copper oxide toxicity is affected by serum and plasmid DNA in Dr. Aliasger Salem's lab. Additionally, he performed research for two summers in Germany through the DAAD RISE program at IMTEK and CHyN. Now, he is improving the manufacturing process of CAR T cells. Aaron enjoys to travel, play sports (especially basketball and soccer), and watch F1.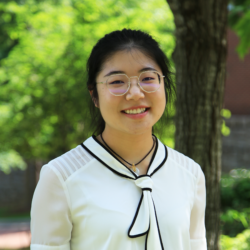 Zizhen "Jane" Zha
Jane grew up in Shanghai, China, and graduated summa cum laude with a B.S. in BME and minor in Computer Science from Washington University in St. Louis. As an undergraduate researcher in Dr. Lori Setton's lab, she worked on tissue clearing for optical imaging and quantification of cellular changes post-trauma, for which she was awarded the BioSURF fellowship. Beyond this project, she went on to study changes in the temporal behavior and dorsal root ganglia after mild sciatic nerve injury in mice. She received the Outstanding Junior Award and the Outstanding Senior Award. Now, she is joining LSI to study T cell engineering for cancer therapy. Jane loves to explore new food and places, play badminton, play board games, and watch TV shows.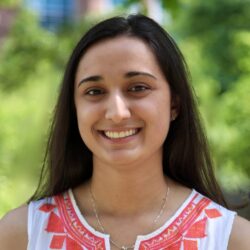 Chloé Thiveaud
Chloé grew up in the suburbs of Philadelphia, Pennsylvania, and graduated with highest honors from Georgia Tech with a B.S. in BME. As an undergraduate at Georgia Tech, Chloé worked in Dr. Gabe Kwong's lab on using synthetic antigens to improve the efficacy of CAR T cell therapy for solid tumors. Additionally, she developed synthetic filtration membranes for industrial bioreactors at Entegris Inc. Chloé returned to LSI to pursue her PhD and continue to focus on engineering T cells for cancer immunotherapies. Chloé loves to play tennis, cook, watch sports and spend time with friends and family.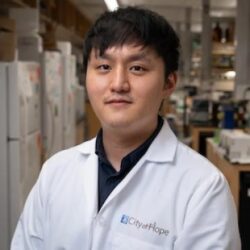 Hee Jun "Eric" Lee
B.A. Molecular and Cell Biology, UC Berkeley
B.A. Public Health, UC Berkeley
ericlee@gatech.edu
Eric was born in Seoul, South Korea, before immigrating to the United States at the age of 9. He graduated with high honors from the University of California, Berkeley with dual concentrations in Immunology and Infectious Diseases. Eric spent the last four years at City of Hope Comprehensive Cancer Center where he led various preclinical stage projects on ways to improve CAR T cell therapy and its related technologies against solid tumor diseases, which led to multiple patents and ultimately resulted in the initiation of a phase 1 clinical trial for targeting ovarian cancer (NCT05225363). At LSI, Eric is excited about exploring synthetic biology toolkits to develop novel technologies in the field of immunoengineering. In his free time, Eric likes to hang out with friends and family or relax at home after workouts.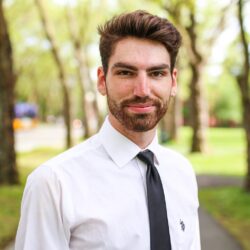 Jamison "Jamey" Siebart
Jamison grew up in Uniontown, PA, and graduated cum laude from the University of Washington with departmental honors in Bioengineering: Nano and Molecular Engineering. As a Levinson Emerging Scholar and Mary Gates Research Scholar, Jamison worked in Dr. Andre Berndt's lab to develop a new high-throughput pipeline that can generate and screen thousands of optogenetic biosensors in parallel. He utilized this pipeline to develop new classes of biosensors to monitor opioid binding in neural networks. Jamison joined LSI to develop new immunotherapies that are effective and widely accessible. Outside of the lab, you can find Jamison hiking Appalachia, finding new breweries, and dancing at concerts.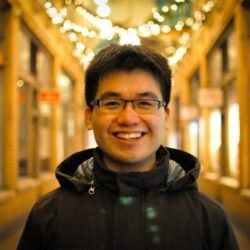 Ching Shen "Sean" Chan
M.S. Chemical & Biomolec. Engr., Johns Hopkins
B.S. Chemical Engineering, Univ. of Michigan
cchan328@gatech.edu
Sean was born in Malaysia before moving to Ann Arbor, Michigan, for his undergraduate degree. He graduated with a B.S. in Chemical Engineering from the University of Michigan and a M.S. in Chemical and Biomolecular Engineering from Johns Hopkins University. Sean spent the last three years in startup environment around the Boston region. He worked in Rubius Therapeutics where he was exploring non-viral transfection methods for erythroid cells. Most recently, he led process development effort of lipid nanoparticles to support several pre-clinical projects in Moderna. At LSI, Sean is excited to bridge drug delivery with immunology to develop robust immunotherapy platforms. Outside of the lab, Sean likes to explore different restaurants, cook, and play video games.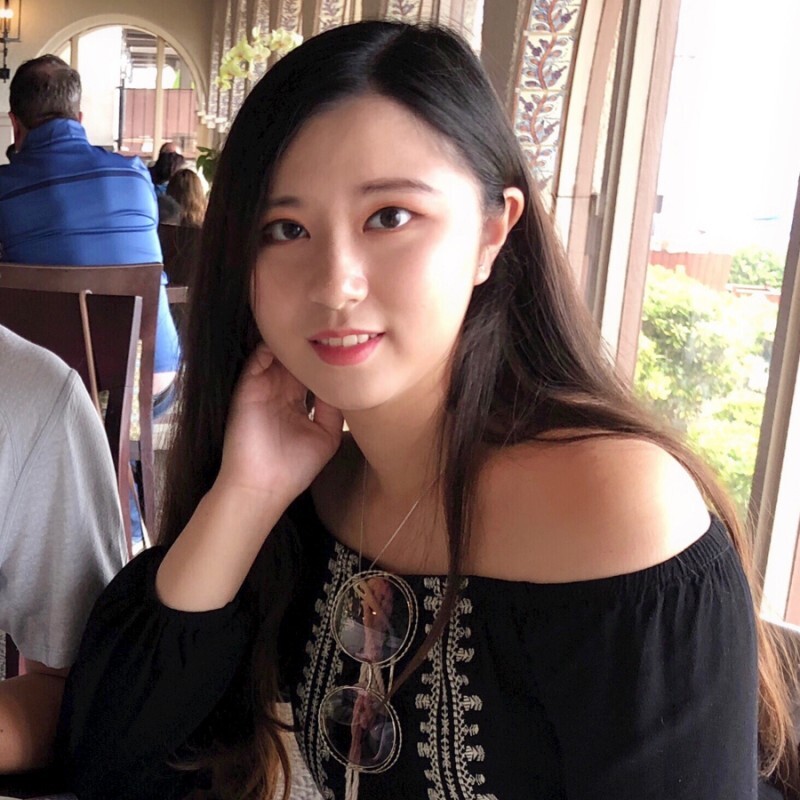 Xinyi "Cindy" Yao
M.S. Environmental Sciences, Emory
B.S. Biological Sciences, UC Davis
xyao78@gatech.edu
Cindy grew up in Hefei, China. She graduated with a B.S. in Biological Sciences from the University of California, Davis, and a M.S. in Environmental Sciences from Emory University. As a graduate researcher in Dr. Eri Saikawa's lab, she studied heavy metal soil contamination and developed phytostabilization methods for lead remediation. Upon graduating, she worked for RayBiotech where she focused on research and development of antibodies and antibody-based research tools, especially COVID-19 related. Cindy spends her free time playing with her cats, watching anime, playing video games, and exploring hiking trails near Atlanta.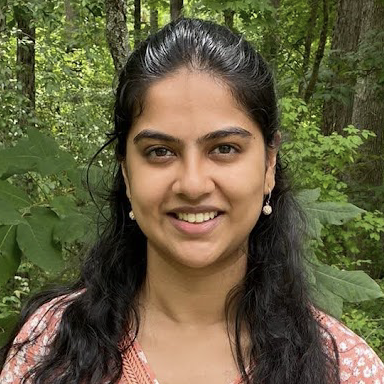 Aparna Subramaniam
Aparna was born in Chennai, India, and grew up in Atlanta, GA. She graduated with a B.S. in Biomedical Engineering from Georgia Tech and is currently enrolled in the Masters of Biomedical Innovation and Development program at Georgia Tech. As an undergrad, Aparna was involved with several Global Health projects, where she designed solutions for fetal heart rate monitoring, detecting early onset of preeclampsia and preventing neonatal hypothermia. In her free time, Aparna loves to cook, travel, read, and spend time with her friends and family.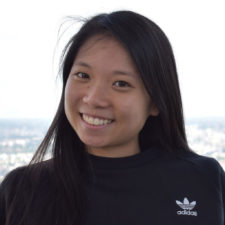 Melanie Su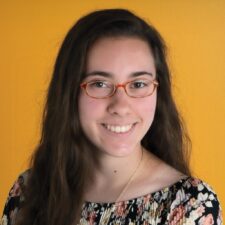 Sofia Vainikos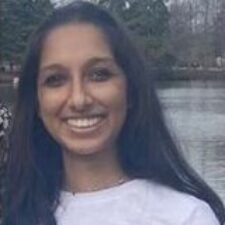 Hitha Rajesh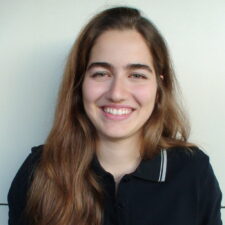 Elif Kulaksizoglu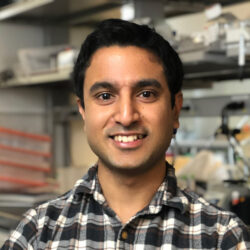 Shreyas Dahotre
B.S.E. Biomedical Engineering, Duke
GT President's Fellow | NSF IGERT Trainee |
NSF Graduate Fellow
2014–2020 Ph.D.
Shreyas grew up in Knoxville, TN and graduated from Duke University summa cum laude with a B.S.E. in Biomedical Engineering and a minor in Biology. As a Pratt Research Fellow under the guidance of Dr. Jennifer West, his undergraduate thesis focused on optically triggered drug delivery, which earned him Department Distinction. In LSI, Shreyas is broadly interested in DNA-barcoded cytometry for T cell applications. Outside of lab, Shreyas enjoys watching college sports, exploring Atlanta's food scene, and traveling. Go Vols and Blue Devils!

Dr. Dahotre is currently employed at Obsidian Therapeutics in Boston, MA.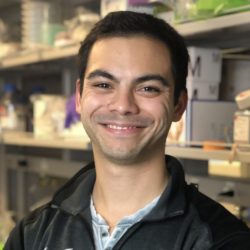 Ian Miller
B.S. Chemistry, Furman
GT TI:GER Fellow
2014–2020 Ph.D. 
Ian grew up in Massachusetts, the Philippines, and England. He graduated magna cum laude with a B.S. in Chemistry from Furman University where his studies were supported by the Furman Achiever, Keeler Chemistry, and the Alden Pre Engineering scholarships. Ian worked on silver nanoclusters for DNA biosensing with Dr. Jeff Petty at Furman, and worked with Dr. Tarek Shazly at University of South Carolina on tissue engineered blood vessels. Ian's current research is focused on engineered CAR T cell therapies. He supports all Boston area sports teams, especially the New England Patriots. 

Dr. Miller is currently employed at Intellia Therapeutics in Boston, MA.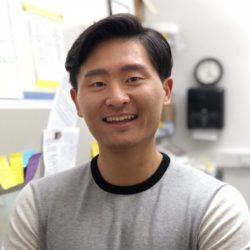 Yun Min "Danny" Chang
B.S. Chemistry, Univ. of Florida
2016-2021 Ph.D.
Danny was born in Seoul, South Korea and immigrated to the US at the age of 9. He graduated summa cum laude with a B.S. in Chemistry at the University of Florida. His undergraduate research studies culminated in 5 peer-reviewed publications, working in the labs of Dr. Weihong Tan (UF), Dr. Oleg Melnyk (Pasteur Institute), and Dr. Stuart Schreiber (Broad Institute). Currently, he is an MD/PhD candidate jointly advised with Dr. Rafi Ahmed at Emory studying T cell exhaustion in chronic disease. Danny loves to travel, attend music festivals/concerts, and play golf in his free time. Go Gators!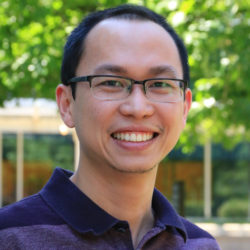 Quoc Mac
B.S. Chemistry, UNC Chapel Hill
NSF Graduate Fellow
2015-2021 Ph.D.
Quoc grew up in Saigon, Vietnam before immigrating to North Carolina. He graduated from UNC Chapel Hill with highest honors and highest distinction with a B.S. in Chemistry. Under the guidance of Dr. Qi Zhang, he studied the dynamics of hammerhead ribozymes, which earned him the HHMI Future Scientists and Clinicians Fellowship, the Jason Altom Memorial Award for Undergraduate Research, and the Chancellor's Venable Medal for Excellence in Chemistry. Currently, Quoc's research is focused on early cancer detection. Quoc likes to spend his free time playing video games, watching sports, and traveling. He is a die-hard fan of the Tar Heels and the Red Devils.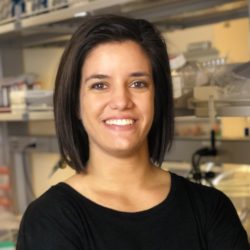 Lena Gamboa
Sc.B. Biomedical Engineering, Brown
GT President's Fellow | GT BioMAT Trainee |
NSF Graduate Fellow | Alfred P. Sloan Fellow
2016-2021 Ph.D.
Lena grew up in Orlando, Florida (arguably the happiest place on earth) and graduated with honors from Brown University with an Sc.B. in BME. At Brown, Lena worked in Dr. Ian Wong's lab on single-cell migration dynamics in 2D and 3D cancer co-cultures. She is a Questbridge Scholar and a recipient of the Karen T. Romer Undergraduate Teaching and Research Award, and Brown University's School of Engineering George H. Main '45 Award. Currently, her research focuses on engineering T cells for cancer immunotherapy. Lena is dog-person, a life-long Orlando Magic fan, loves Beyoncé, and enjoys watching football, basketball, and volleyball. Go Magic!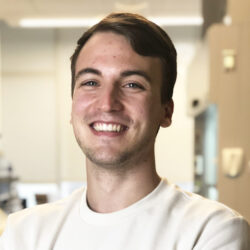 Brandon Holt
B.S. Biomedical Engineering, Georgia Tech
GT President's Fellow | GTBioMAT Trainee |
NSF Graduate Fellow
2017-2022 Ph.D.
Brandon grew up in Lawrenceville, GA, but spent time with family in Sweden and Romania. He graduated from Georgia Tech summa cum laude with a B.S. in BME and a minor in Physics. As a Petit Research Scholar at GT, he worked in Dr. Todd Sulchek's lab and published a first-author paper in Biomaterials Science. Additionally, with MSE student Shawn Gregory he developed an antimicrobial agent for textiles, which formed a startup. Currently, Brandon's research focuses on programmable immunity. Brandon spends his free time playing hockey, swimming, listening to M83, and enjoying time with his girlfriend and family.