Gabe A. Kwong, Ph.D.
Principal Investigator, Laboratory for Synthetic Immunity
Ph.D. Bioengineering, California Institute of Technology
B.S. Bioengineering, University of California, Berkeley
gkwong@gatech.edu
Dr. Kwong is an Assistant Professor in the Wallace H. Coulter Department of Biomedical Engineering at Georgia Tech School of Engineering and Emory School of Medicine. He is a member of the Institute for Electronics and Nanotechnology, Integrated Cancer Research Center, Georgia ImmunoEngineering Consortium, and the Parker H. Petit Institute for Bioengineering and Bioscience. As director of the Laboratory for Synthetic Immunity (LSI), Dr. Kwong leads a multidisciplinary team dedicated to advancing human health by merging engineering approaches with discoveries in immunology. His lab pioneers powerful new technologies to address frontier clinical challenges – including ultrasensitive diagnostics for early detection of disease, engineered T cells as curative therapies, and high-throughput tools to study rare immune cells. His research directly impacts a broad range of complex human diseases including cancer, organ transplant rejection, and infectious diseases. His work has been published in leading scientific journals such as Nature Biotechnology and Nature Medicine, and broadly covered by the media including The Economist, NPR, BBC, and WGBH-2, Boston's PBS station.
Born and raised in California, Dr. Kwong earned his B.S. in Bioengineering with Highest Honors from the University of California, Berkeley. He conducted his Ph.D. studies in Bioengineering at the California Institute of Technology with Professor James R. Heath, and postdoctoral training at the Massachusetts Institute of Technology with Professor Sangeeta N. Bhatia at the Koch Institute for Integrative Cancer Research. In recognition of his work, Dr. Kwong was named a "Future Leader in Cancer Research and Translational Medicine" by the Massachusetts General Hospital, and selected by the National Academy of Engineering to the US Frontiers of Engineering. He is recipient of the NIH Ruth L. Kirschstein National Research Service Award, Burroughs Wellcome Fund Career Award at the Scientific Interface, and the NIH Director's New Innovator Award – a national distinction given to "exceptionally creative" early career investigators. Dr. Kwong is co-founder and Chief Scientific Officer (CSO) of Glympse Bio, which is developing a powerful new paradigm in diagnostics to enable noninvasive and predictive monitoring of multiple human diseases. He holds 11 issued or pending patents in biomedical technology.
Administrative Assistant
Christy Kelley
christy.kelley@bme.gatech.edu
Christy grew up outside of Buffalo, NY, but migrated south in 1996 to escape the cold and the snow. She has been at Georgia Tech since 2000 where she started working in the School of Electrical and Computer Engineering and then spent the last 12 years in the Office of Information Technology. In BME, she is responsible for administering the financial and administrative business affairs for a group of biomedical engineering faculty including Gabe Kwong, Edward Botchwey, Stanislav Emelianov, Machelle Pardue, Francisco Robles, and May Wang. Along with supporting faculty she is also the manager for the BME administrative team. Currently she is attending Georgia Gwinnett College working towards her Bachelors in Management Information Systems with a minor in Information Technology. In her free time she enjoys cooking, spending time outdoors, and going to the park with her two boys.
---
Postdoctoral Fellows
James Bowen
Ph.D. Immunology, Emory University
B.S. Biotechnology, SUNY Upstate Medical University
james.bowen@bme.gatech.edu
James grew up in Rochester, NY and graduated summa cum laude with a B.S. in Biotechnology from SUNY Upstate Medical University in 2011. James spent the next two years as a research technician at the University of Rochester Medical Center in the laboratory of Dr. James Palis, where he studied hematopoietic stem and progenitor cell biology. To escape the brutal NY winters, James moved to Atlanta, GA in 2013 to a pursue a PhD at Emory University in Immunology. At Emory, James worked in the laboratory of Dr. Mehul Suthar, where his research focused on understanding the mechanisms used by pathogenic flavivirus (West Nile virus, Zika virus) to antagonize the human immune response. James received his PhD from Emory in July of 2017, publishing first author papers in both Cell Host Microbe and PLOS Pathogens. Currently, James is a postdoctoral fellow with an interest in developing synthetic biomarkers to monitor cancer immunotherapy. Outside of the lab, James enjoys cooking, eating great food, and spending time outdoors.
---
Graduate Students
Shreyas Dahotre
B.S.E. Biomedical Engineering, Duke University
GT President's Fellow | NSF IGERT Trainee | NSF Graduate Fellow
shreyas.dahotre@gatech.edu
Shreyas grew up in Knoxville, TN and graduated from Duke University summa cum laude with a B.S.E. in Biomedical Engineering and a minor in Biology. As a Pratt Research Fellow at Duke, he worked in Dr. Jennifer West's lab where he investigated (1) thermally responsive hydrogel-nanoshell composites for optically triggered drug delivery and (2) near-infrared irradiation of gold-silica nanoshells for siRNA transfection. His studies formed the basis for his undergraduate thesis that earned him Department Distinction. Currently, Shreyas is a graduate student at Georgia Tech/Emory in Biomedical Engineering where he is a NSF IGERT trainee, a Georgia Tech President's Fellowship recipient, and a NSF GRFP awardee. In LSI, he is broadly interested in incorporating DNA nanotechnology for use in cell sorting and profiling applications. Outside of lab, Shreyas enjoys watching college sports, exploring Atlanta's food scene, and traveling. Go Vols and Blue Devils!
---
Ian Miller
B.S. Chemistry, Furman University
imiller7@gatech.edu
Ian hails from Massachusetts but is a global citizen, spending formative years in the Philippines as well as England. Ian attended Furman University and graduated magna cum laude with a B.S. in Chemistry. His studies were supported by selective scholarships, including the Furman Achiever, Keeler Chemistry and the Alden Pre Engineering Scholarships − the latter awarded to a single student per year. At Furman, Ian was selected as an NSF REU researcher and worked in Dr. Jeff Petty's lab studying the interactions between silver nanoclusters and DNA for biosensing applications. Ian also worked for Dr. Tarek Shazly in the University of South Carolina's Biomedical Engineering Department on an NSF RII-funded project where he examined the mechanical properties of tissue engineered blood vessel constructs and their native counterparts. Ian's current research is focused on engineering T cells for cancer immunotherapy. He is from Medford, MA and supports all Boston area sports teams, especially the New England Patriots.
---
Quoc Mac
B.S. Chemistry, UNC at Chapel Hill
NSF Graduate Fellow
qmac@gatech.edu
Quoc grew up halfway around the world in Saigon, Vietnam. Due to his love for computer games, he studied Computer Science at the University of Science for two years before his family immigrated to the US and settled in North Carolina. Quoc then transferred to the University of North Carolina at Chapel Hill where he graduated with highest honors and highest distinction with a B.S. in Chemistry. There he worked in Dr. Qi Zhang's lab and studied the dynamics of hammerhead ribozymes using nuclear magnetic resonance (NMR), showing that a lowly populated state is essential for their catalytic activity. For his research, Quoc was awarded the HHMI Future Scientists and Clinicians Fellowship, the Jason Altom Memorial Award for Undergraduate Research, and the Chancellor's Venable Medal for Excellence in Chemistry. Currently, Quoc is a graduate student in BME where his research is focused on the broader applications of synthetic biomarkers for cancer and disease diagnosis. Quoc likes to spend his free time playing video games, watching sports, and traveling. He is a die-hard fan of the Tar Heels and the Red Devils.
---
Yun Min "Danny" Chang
B.S. Chemistry, University of Florida
danny.chang@emory.edu
Danny was born in Seoul, South Korea and immigrated to the US at the age of 9. He grew up in Tarpon Springs, FL and graduated summa cum laude with a B.S. in Chemistry at the University of Florida. As a University and HHMI Scholar, he worked in Dr. Weihong Tan's lab developing artificial-aptamer lipid receptors for cellular modification. He was later awarded the Pasteur-HHMI fellowship which allowed him to work at the Pasteur Institute in France. There, he worked under Dr. Oleg Melnyk to develop novel selenium-based linkers that facilitate native chemical ligation of peptides. For his senior year, he was awarded the prestigious HHMI EXROP and the HHMI Capstone fellowships to work with Dr. Stuart Schreiber at the Broad Institute of Harvard and MIT. There he studied genomic biomarkers for rapamycin sensitivity in cancer cell lines and the efficacy of decitabine combination therapy in ovarian cancer. His undergraduate research studies culminated in 5 peer-reviewed publications. In recognition of his accomplishments, he was appointed as a J. Wayne Reitz Scholar and inducted into the UF Hall of Fame. After graduation, he worked as a post-baccalaureate fellow in Dr. William Gahl's lab at the NIH where he helped discover and characterize the mutation in the LAMA1 gene underlying the Poretti-Boltshauser Syndrome. This finding was later published on the cover of Journal of Medical Genetics. Currently, he is an MD/PhD student studying Immunology at Emory. He is jointly advised by Dr. Rafi Ahmed, director of the Emory Vaccine Center, developing novel therapies to modulate the differentiation of effector, memory, and exhausted T cells in the context of human cancers. Danny loves to travel, attend music festivals/concerts, and play golf in his free time. Go Gators!
---
Lena Gamboa
Sc.B. Biomedical Engineering, Brown University
GT President's Fellow | GTBioMAT Trainee | NSF Graduate Fellow | Alfred P. Sloan Fellow
lena@gatech.edu
Lena grew up in Orlando, Florida (arguably the happiest place on earth) and graduated with honors from Brown University with an Sc.B. in Biomedical Engineering. At Brown, Lena worked in Dr. Ian Wong's lab investigating the epithelial-mesenchymal transition by tracking and analyzing single-cell migration dynamics in 2D and 3D cancer co-cultures. She is a Questbridge Scholar and a recipient of the Karen T. Romer Undergraduate Teaching and Research Award, as well as Brown University's School of Engineering George H. Main '45 Award. Currently, she is a GTBioMAT trainee and a President's Fellowship recipient in the joint Georgia Tech & Emory University BME Ph.D. program. Her research focuses on engineering T cells for cancer immunotherapy. Lena is dog-person, a life-long Orlando Magic fan, loves Beyoncé, and enjoys watching football, basketball, and volleyball. Go Magic!
---
Brandon Alexander Holt
B.S. Biomedical Engineering, Georgia Institute of Technology
GT President's Fellow | GTBioMAT Trainee | NSF Graduate Fellow
brandon.holt@gatech.edu
Brandon grew up in Lawrenceville, GA, but often traveled to spend time with family in Sweden and Romania. He graduated from Georgia Tech summa cum laude with a B.S. in Biomedical Engineering and a minor in Physics. As a Petit Research Scholar at GT, he worked in Dr. Todd Sulchek's lab where he engineered complement-modulating microparticles, which resulted in a first-author publication in Biomaterials Science. Additionally, with MSE student Shawn Gregory he developed an antimicrobial agent that can chelate to textiles to produce residual efficacy against multiple pathogens, around which they formed a startup. Currently, Brandon is a graduate student in BME where his research is focused on analyzing multiplexed protease signatures for disease prediction and diagnosis. Brandon spends his free time playing hockey, swimming, listening to M83, and enjoying time with his girlfriend and family.
---
Lab Technicians
Tonia Li
B.S. Chemistry, Emory University
tonia.li@bme.gatech.edu
Tonia was born in Cambridge, England before coming to the U.S. She has lived in a plethora of states including Texas, Alabama, and New Jersey. She recently graduated with a B.S. in chemistry from Emory University (2017). As an undergraduate she worked in Dr. Renhao Li's lab where she studied proteins associated with Von Willebrand disease. Currently, Tonia is the lab technician and assists lab members with their individual projects. In her free time, Tonia enjoys traveling, trying new foods, reading, and outdoor activities.
---
 Undergraduate Students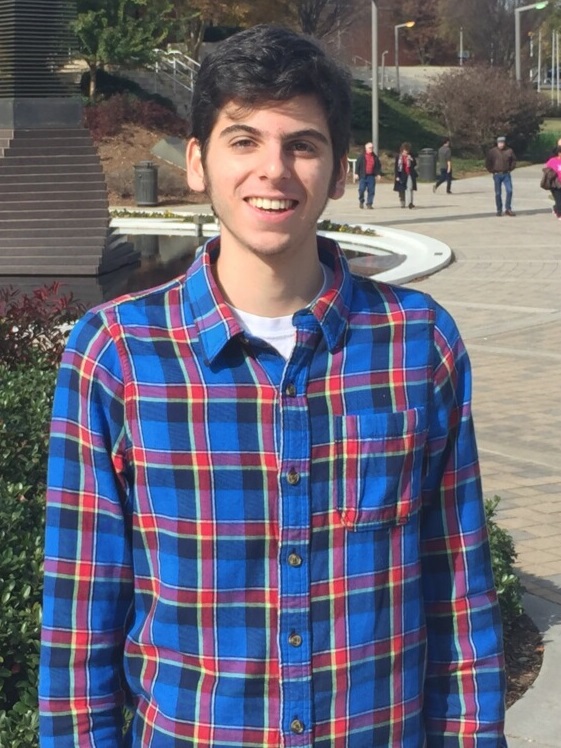 Hassan Fakhoury
Petit Research Scholar
BME, Class of 2018
hfakhoury6@gatech.edu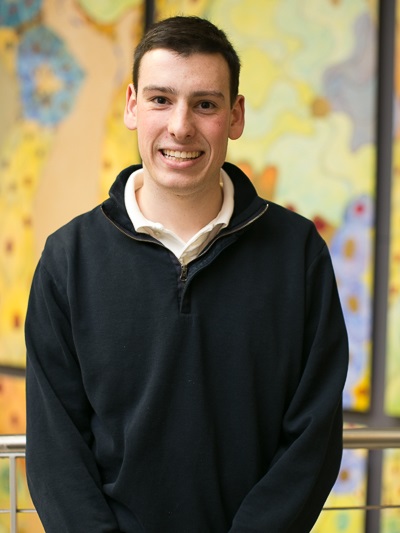 Jason Weis
Petit Research Scholar
BME, Class of 2018
jweis3@gatech.edu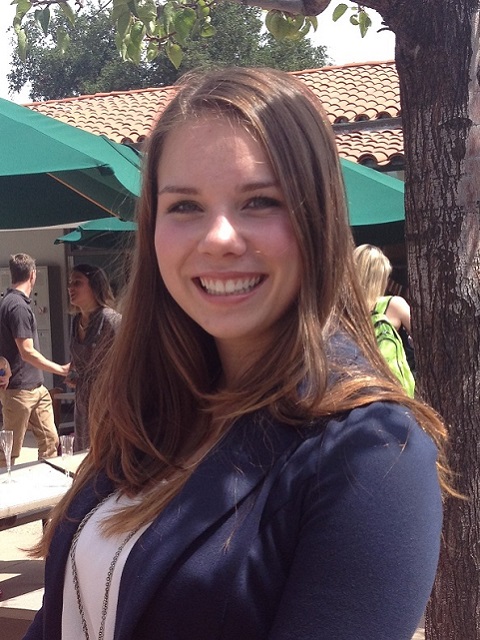 Claire Stoffers
BME, Class of 2018
cstoffers6@gatech.edu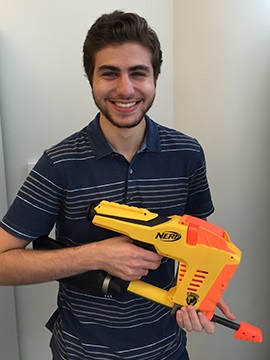 Justin Kahla
Petit Research Scholar
BME, Class of 2019
jkahla@gatech.edu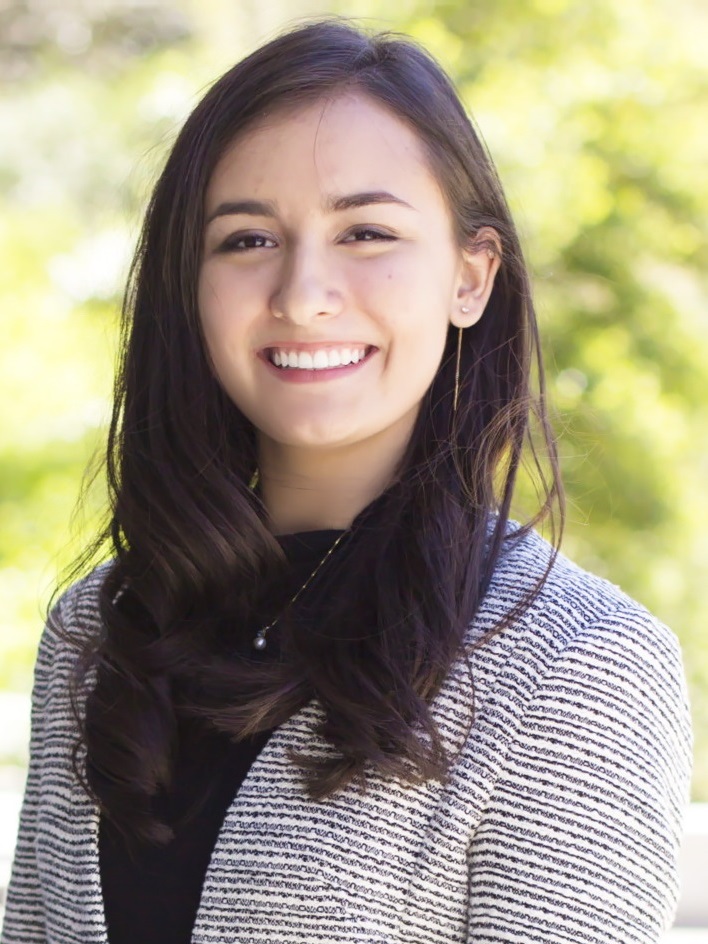 Anna Romanov
Stamps President's Scholar
BME, Class of 2020
aromanov3@gatech.edu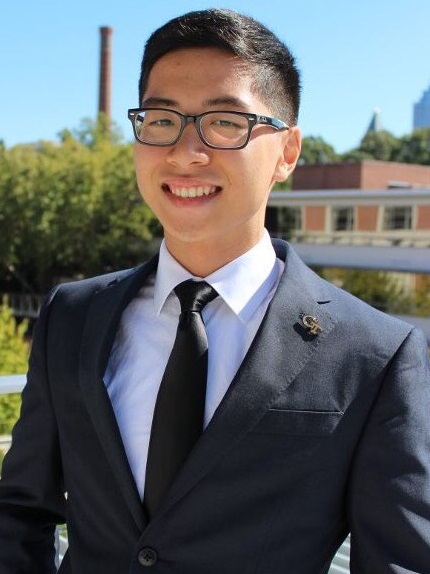 Lee-Kai Sun
BME, Class of 2020
sunleekai@gatech.edu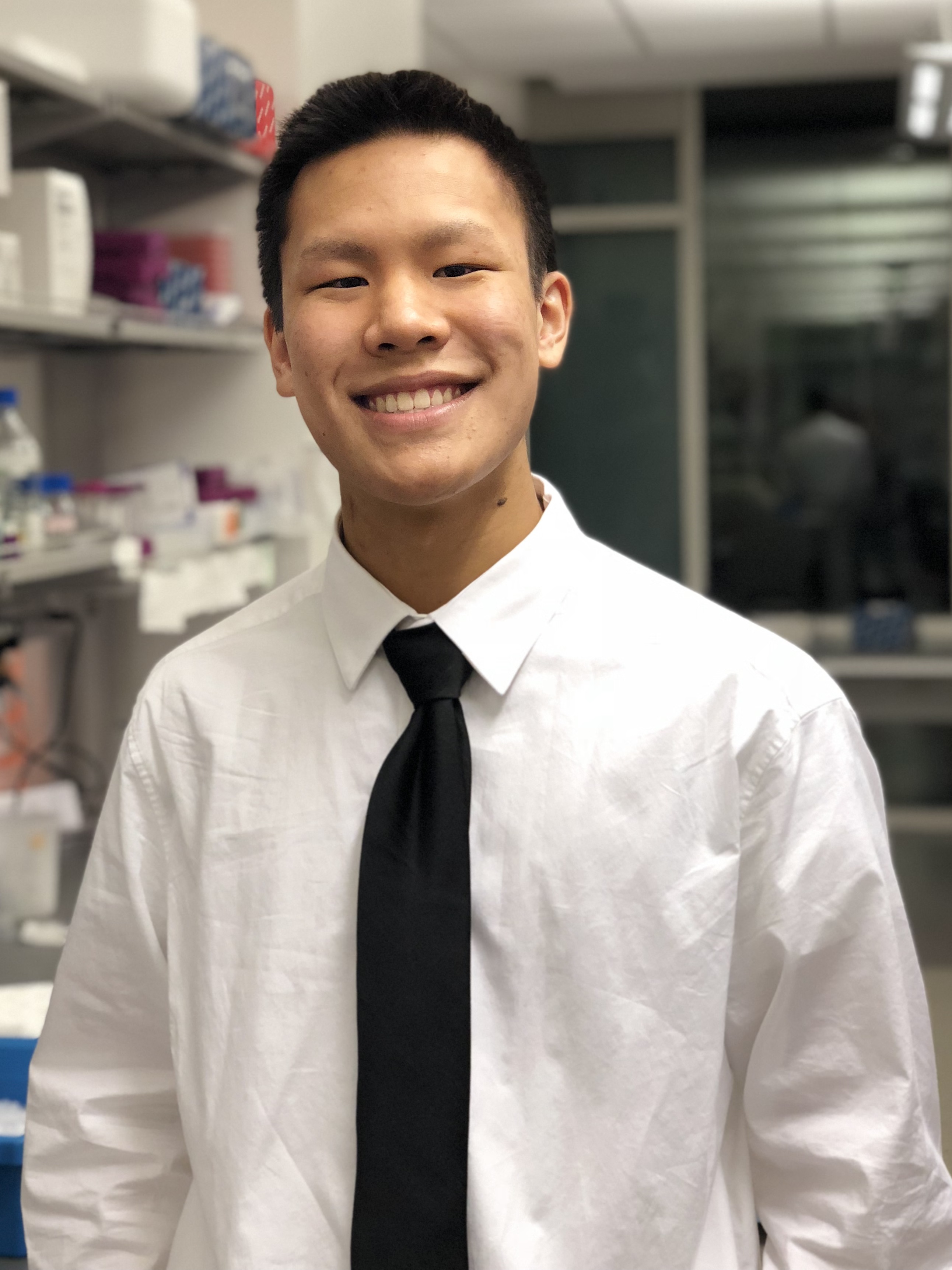 Kevin Tao
BME, Class of 2021
ktao30@gatech.edu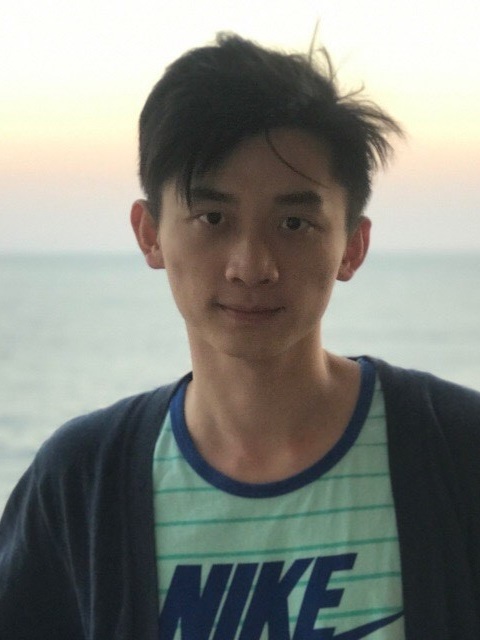 Haoxin Li
BME, Class of 2019
haoxin.li@gatech.edu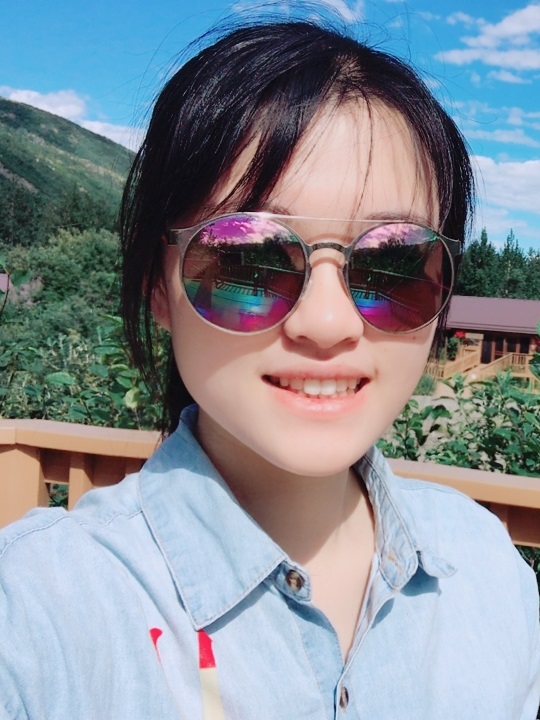 Rose Sun
BME, Class of 2021
rose.suntb@gatech.edu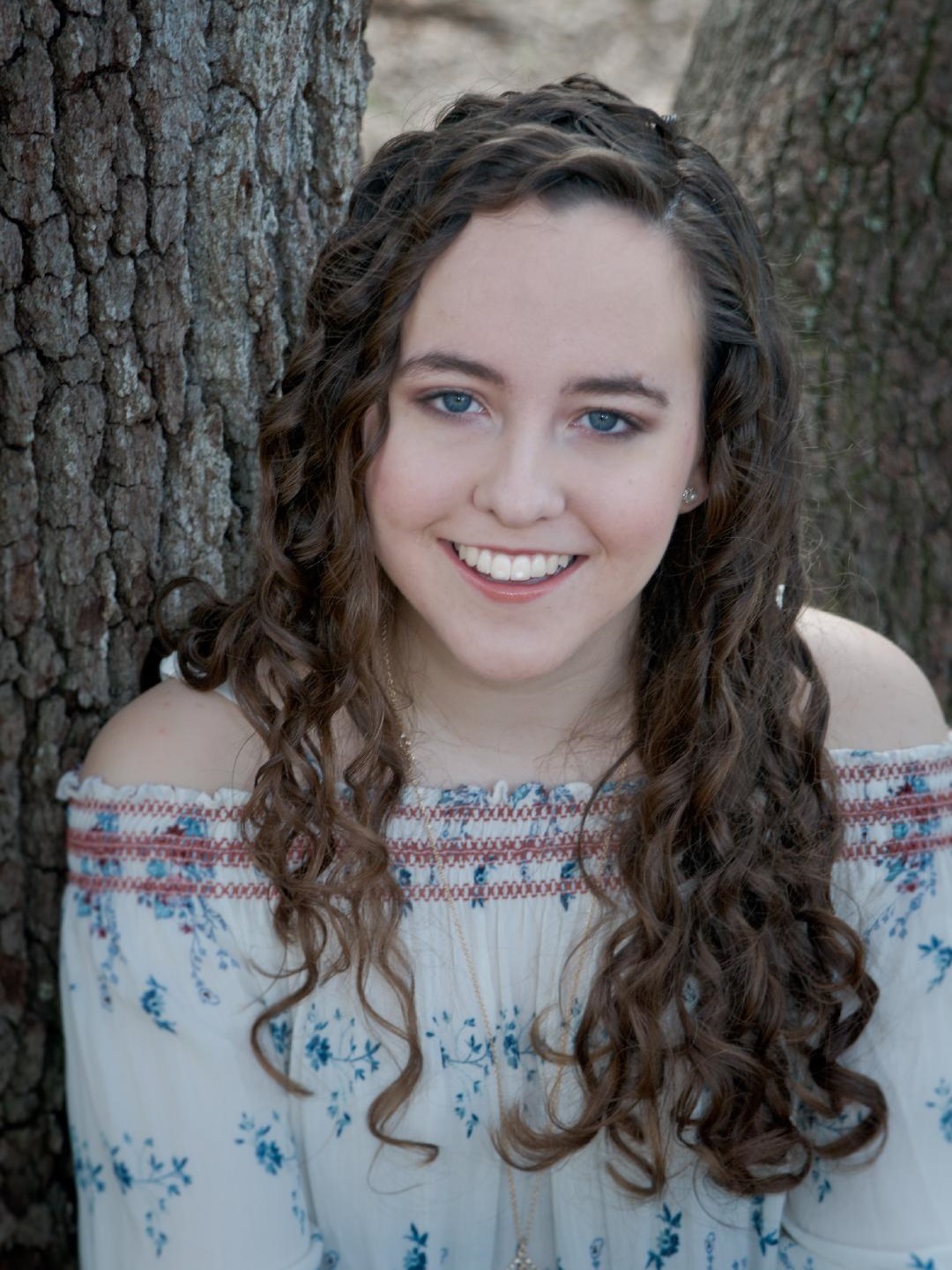 Faith Colaguori
BME, Class of 2021
faith.colaguori@gatech.edu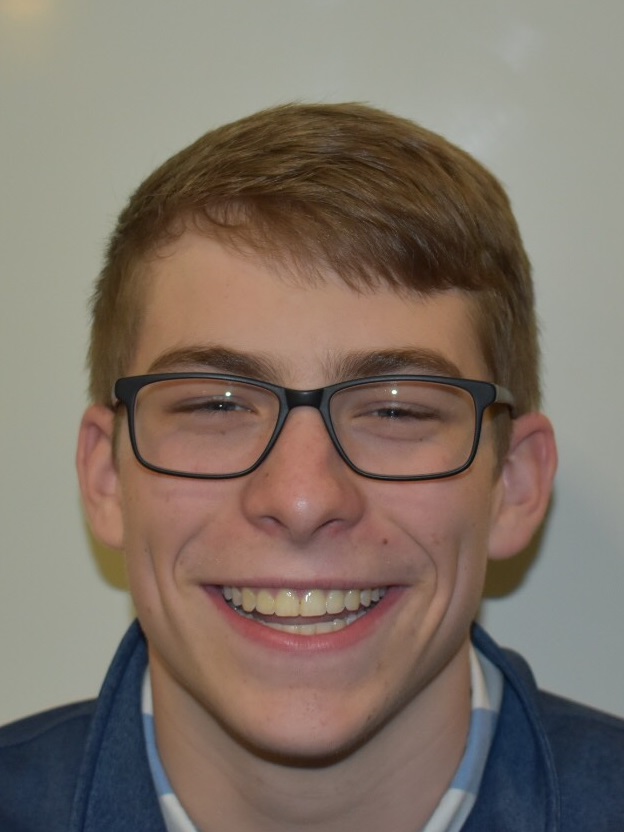 Sam Stentz
BME, Class of 2021
samuelstentz@gatech.edu

Erick Phung
Biochemistry, Class of 2020
ephung3@gatech.edu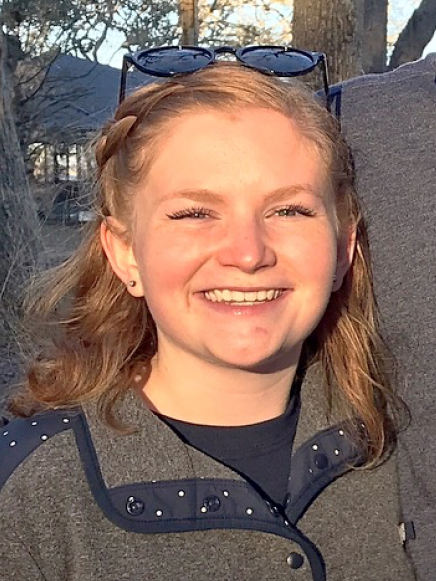 Ashley Walker
BME, Class of 2021
ashley.walker@gatech.edu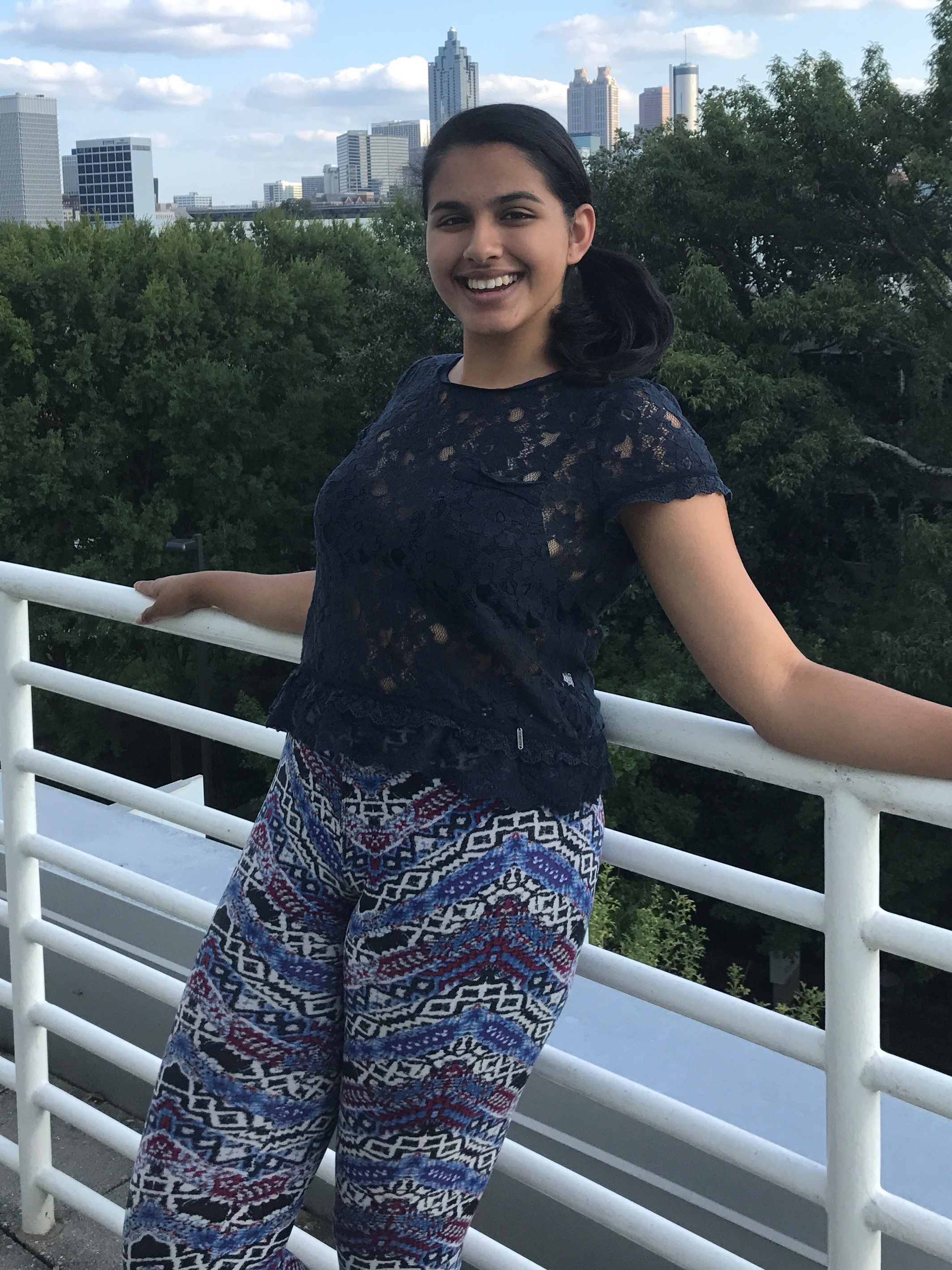 Medha Acharya
BME, Class of 2021
macharya7@gatech.edu

Collaborators
Rafi Ahmed
Department of Microbiology and Immunology
Emory University
Vaccine Center Director
Emory Vaccine Center
Andrew Adams
Division of Transplantation, Department of Surgery
Emory University School of Medicine
Peng Qiu
Department of Biomedical Engineering
Georgia Tech and Emory University
James Dahlman
Department of Biomedical Engineering
Georgia Tech and Emory University
John Altman
Department of Microbiology and Immunology
Emory University
Principal Investigator
NIH Tetramer Core Facility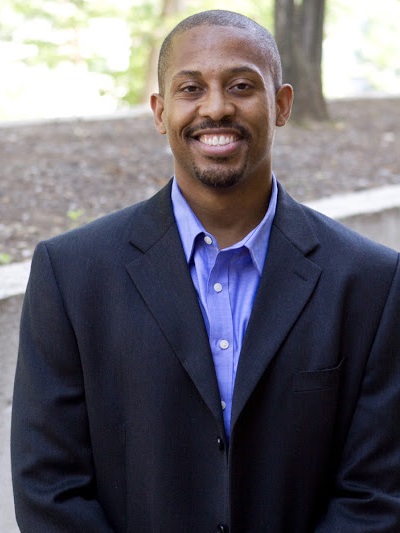 Edward Botchwey
Department of Biomedical Engineering
Georgia Tech and Emory University
Alumni
Samantha Stammen
Undergraduate (2015-2016)

Joe Maenza
Undergraduate (2015-2017)

Samantha Torres
Undergraduate (2016)

Olivia Delmas
Lab Technician (2016-2017)

Research Specialist, Emory Virology Core

Mukund Pandiri
Undergraduate (2017)